About the Artist
Shannon has been art quilting since 2001.  It all began with a desire to make a unique baby quilt and turning a sketch on paper into fabric.  With sewing knowledge in hand from the skills she learned from her mother at age 10, Shannon has been enjoying making her own designs and exploring new ways to manipulate fabric. A love of textiles and a desire to be artistically free to compose naturally led to an interest in art quilting.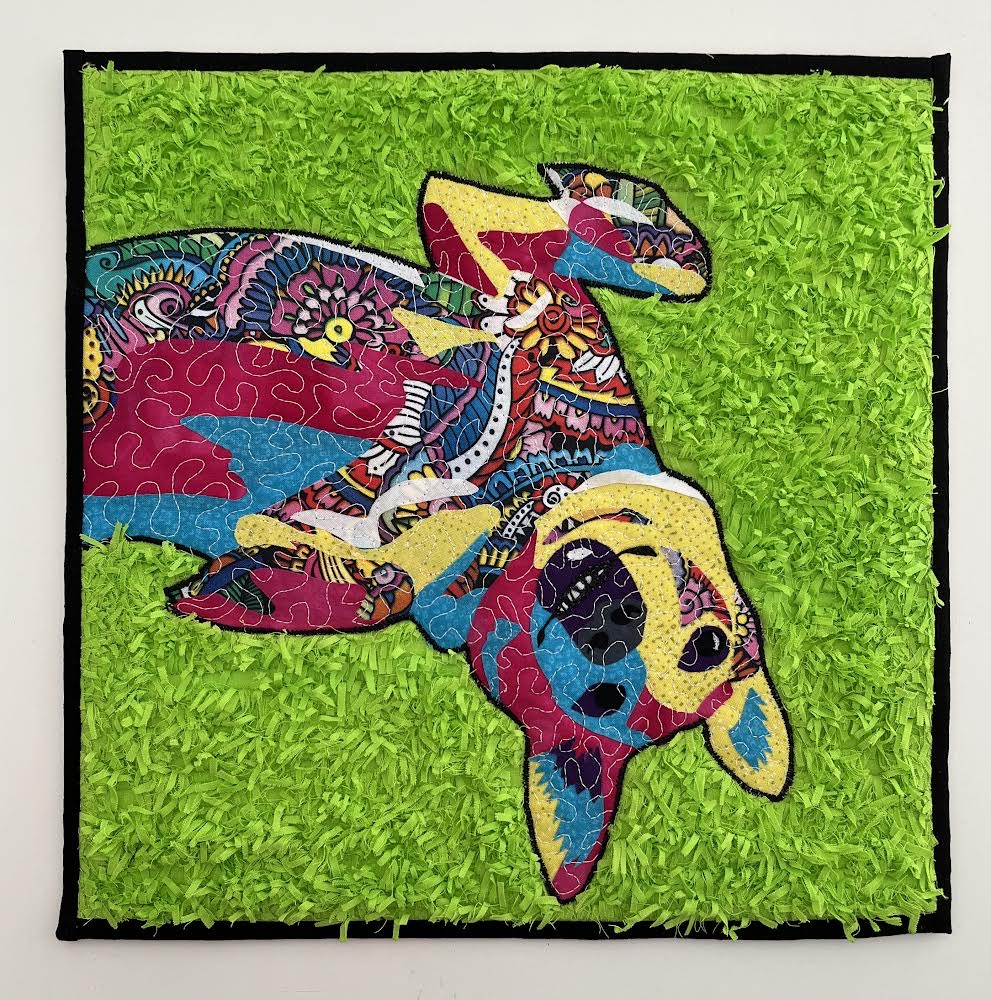 Shannon joined MVAQN in 2012 and has enjoyed trying new methods such as using irregular boarders and mixed media as well as improving her understanding of line and color.  Bright color, modern lines, and dimension dominate her current work.
Shannon lives in Beavercreek, Ohio with her husband, daughter, son and Labrador.
A love of textiles and desire to be artistically free to compose naturally led to an interest in art quilting.
| | | | |
| --- | --- | --- | --- |
| "Koi Pond" April 2020 40.5 inch diameter | "Shifting Away From Stay-At-Home" May 2020 8″x10″ | "Purple Sunflower" October 2019 33.5″ x 31″ x 4″ | "Modern Mountain" September 2021 25.5″ x 23″ |
Artist's Statement
I want every piece I make to be 100% my own creation.  I like to create my own designs rather than using a pattern.  My inspiration is generally gathered in daily life when something catches my eye; then I snap a quick photo to reference later.   Sometimes it is a play of colors or light, a particular activity, a setting, or a feeling that generates the idea for a quilt.  I usually sketch a quilt idea on my tablet and often use photographs to aid in the sketch.  Materials and construction are planned around the sketch and edited as needed.  My signature style is the use of bright colors.  I also love to add unexpected elements of texture and dimension.  I am ever evolving as an artist and really enjoy trying something new with each piece.
Artist E-mail