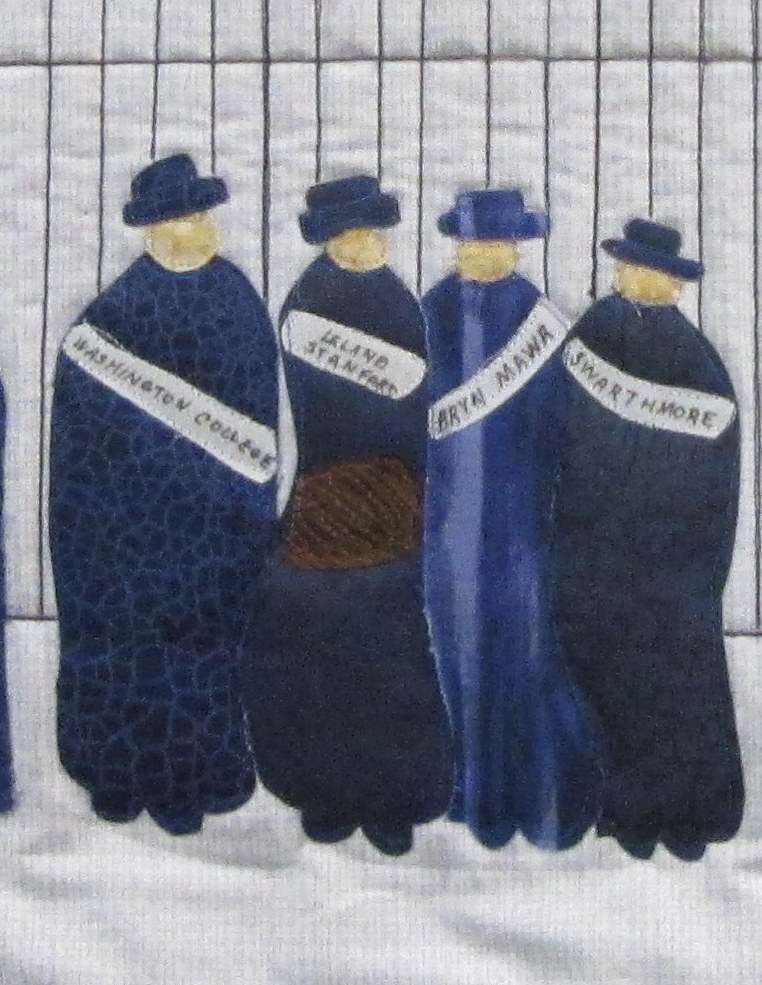 The latest coordinated project was for the celebration of the passage of the 19th Amendment, women's suffrage. Suffragists: And They Persisted!  had two sections: quilts for celebrating suffrage and Mother Goose for Suffragettes.
Over the years the MVAQN has worked together on specific projects.  The most recent was the Five River MetroParks: Magic in Fiber exhibit, featuring quilts celebrating the Metro Parks in Dayton.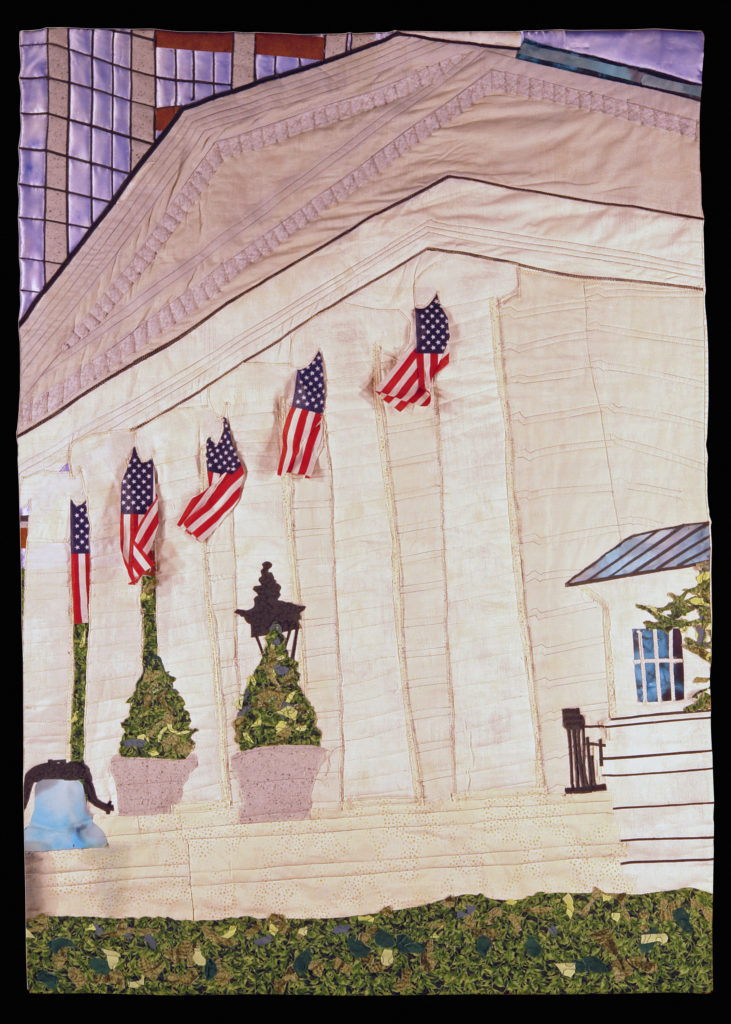 Beginning in 2010 we began working on a series of "sliced" quilts.
The result was the 14 quilt series, Dayton Landmarks.
Ann Hubler, one of our long serving leaders, brought several antique silk crazy quilt square to a meeting. "What can we do with these?" she asked.  "It would be crazy not to use them."  We decided that anyone could take a square and develop into an individual art quilt with no restrictions, except that size should be similar.  We exhibited these several times as part of other exhibits. Take a look at the Antique Quilt Squares.