About the Artist
Working as an art educator, graduating from Ohio State and University of Dayton, Janet taught art history, ceramics, design and art introduction courses.  Lasley curates shows in the Dayton, Ohio area and volunteers with parks and other community gardens..  Her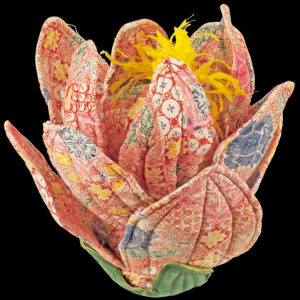 art has moved over the years from fibers to painting to ceramics.  She currently works in a mixed media form of fiber work, art quilting.
Fiber speaks to me as a person.
| | | | |
| --- | --- | --- | --- |
| Summer Ravine | img2 | img3 | img4 |
Artist's Statement
Janet Lasley finds that fibers media speak to her as a person.  Learning from an early age from her Grandmother Olney, her Aunt Elsie Olney and studying as a young adult with Clara Creager at Ohio State University, her art has always worked in a hands-on 3-D direction.  Lasley's love of the natural world and her need to create, utilizing a mix of manmade and natural.
Artist E-mail